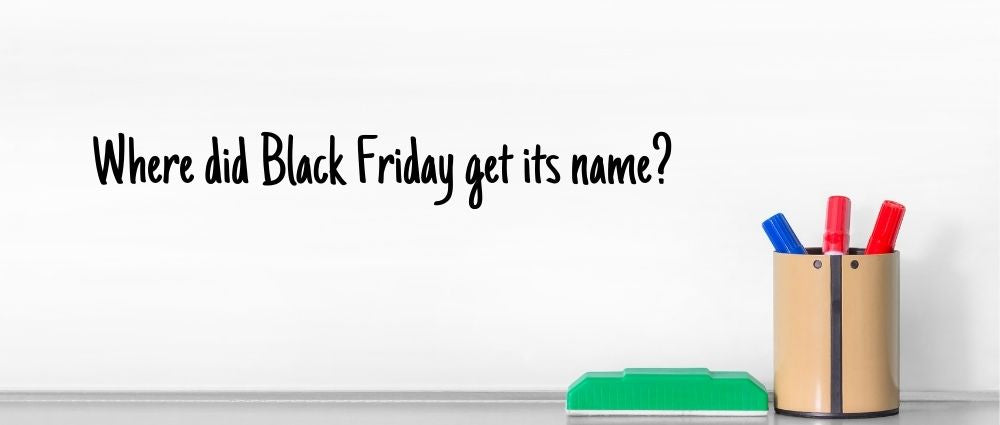 Black Friday myths and legends
Black Friday is now as familiar to the average person as Christmas or Easter- it's one of the biggest shopping events of the year.
But where did Black Friday get its name?

After all, it doesn't exactly sound like it has a lot to do with anything positive. That's probably because people get it mixed up with the "Black Tuesday" stock market crash of 1929.
The earliest recorded mention of the term "Black Friday" is from the 1950s when police used it to describe the huge number of pedestrians and traffic on the roads during Thanksgiving in the United States.
Thanksgiving is the fourth Thursday of November, so the following day then became known for the streets and roads being packed with commuters and shoppers.
That's one explanation for where the term came from.

Another is that the 3rd quarter of each year is when businesses went from being in the "red" to being in the "black" i.e. generating a profit. Businesses made so much money at this time of the year that they tried to rename it to "Big Friday" but despite their best efforts the name never took hold.
So, the truth is that the term "Black Friday" initially came about as a way for police and businesses to describe a sudden influx of people but then slowly morphed into being a shopping holiday in its own right.
It did, however, take until the 1980s for Black Friday to become the shopping extravaganza we all know and love.
While it took a little longer for Black Friday to become a thing in Ireland and the UK, it's now popular with everyone from people just looking to treat themselves to those who use Black Friday as a smart way to pick up Christmas presents as a discount.
And you won't be disappointed with our Black Friday deals for our new and existing customers from Black Friday all the way through to midnight on Cyber Monday.
Bookmark this page.
Set a reminder.
Don't miss out on McSharry's Black Friday deals.
---
---